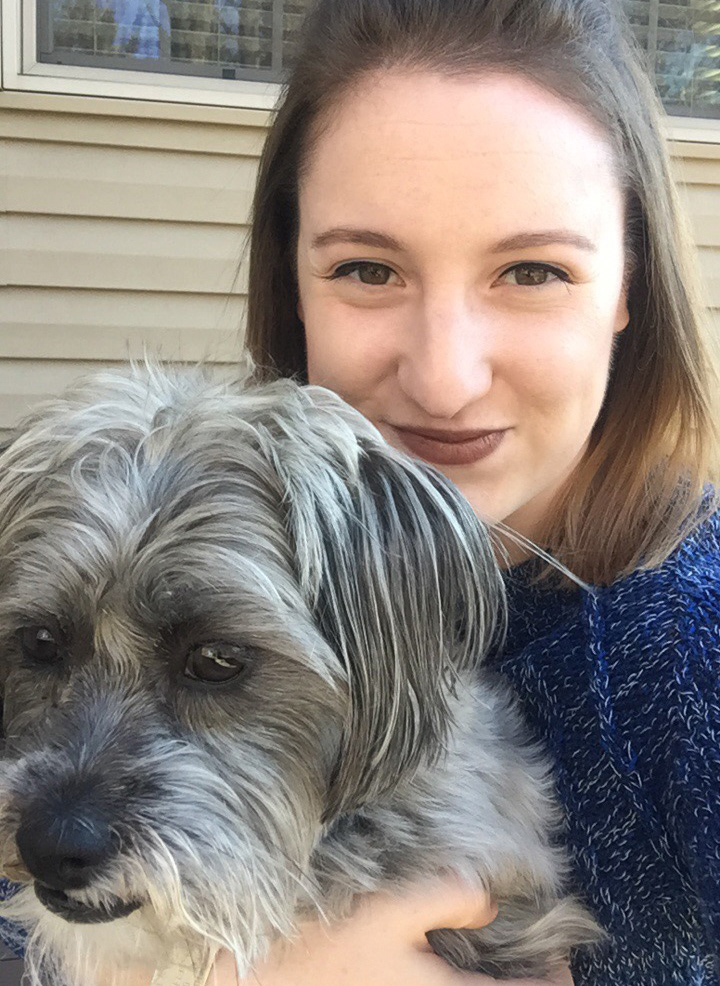 Hi everyone, my name is Meredith Heydt.
I am a recent graduate of Kutztown University of Pennsylvania with a major in Communication Design and a triple concentration in advertising, interactive, and graphic design. I enjoy creating acrylic paintings, swimming, playing with my energetic dog, and challenging my skills in the creative community.
Throughout my experience in previous internships I have fallen in love with corporate graphic design and art direction. I love the aesthetic, the structure of the company, and the closeness of the creative team as they continuously work on one brand. I hope to jump into the corporate design side of the professional sports world after graduation in attempt to meld my love for sports and graphics.
I have had four internships in the past 5 years all in my field of study. The first was a corporate graphic design position for Air Products located in Trexlertown, PA. This position gave me the chance to experience corporate design for the first time and work with people that weren't all creatives. After this internship I moved to a smaller in-house graphic design position at Sorrelli Jewelry based in Kutztown, PA. While working on a team of 3 here, I learned about the production of a project from start to finish and was able to get my hands on every aspect. I was then a graphic design intern for a large corporate company in Wilmington, DE called CSC. This company worked with fortune 500 companies and had multiple offices all over the world. With an office this big it took time getting used to but I knew after that internship I wanted to be in a big company that I knew I would learn a lot from. My most recent internship was with Joe Bosack & Co. which was sports related graphic design and I absolutely loved the work we did there.
I am currently seeking a graphic design or art direction position in any area with room to grow within the company. I am excited to see what the design world has to teach me.
I can't wait to hear from you!